Meet the Periodontal Team – Salt Lake City, UT
Dedication & Passion Personified
We like to say that patients come to our periodontal office for the doctor, but they end up staying for the team! Whether you're scheduling an appointment, settling into the treatment chair, or discussing your payment options, our team is ready to make your life easy at every opportunity. Thanks to their experience and love for helping people smile, you won't believe how enjoyable a trip to the dentist can be. Read on below to start getting to know everyone!
Brandi,
Office Manager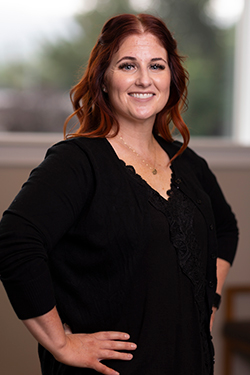 Brandi has been with our specialty dental office since 2013, and she has 18 years of dental experience overall. She says that the team feels like a part of her family, so she loves coming to work every day! Originally from Murray, UT, Brandi and her husband, David, have two boys, Kemper and Syler. If she isn't spending time with family, she says that she is a "shoe fanatic, shopaholic, brunch on Sunday" kind of girl. She also enjoys camping, boating, and doing pretty much anything that gets her outdoors.
Brittney,
Dental Hygienist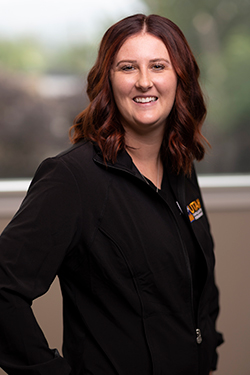 Brittney joined us in 2020 and brings 10 years of experience to our team. She attended Fortis College and is OSHA and HIPAA certified. She and her husband, Tyler, got married in Saint Lucia in 2013, and they are now the proud parents of a young son, Jax. They also have several spoiled animals, including 2 dogs, 2 cats, and 5 chickens! She spends the bulk of her free time outdoors, enjoying hiking, biking, and camping, and she also likes to craft, quilt, and can foods.
Jordan,
Front Office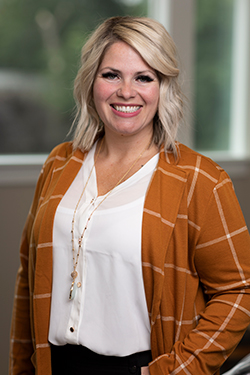 Jordan is the friendly voice you'll hear answer the phone and will likely be the first smiling face you meet when you visit our periodontal office. A trained dental assistant with 10 years of experience, she loves getting to know the wide variety of people who come to see us. Jordan and her husband have one daughter together, two precious bonus kids and two dogs that consistently keep them on their toes. When she can, she likes to spend her free time camping, trying new restaurants, and traveling with her husband on his motorcycle.
Rossana,
Dental Hygienist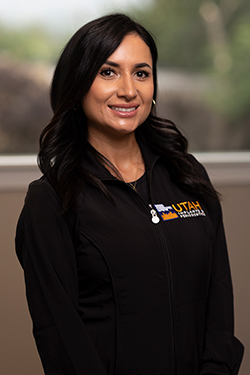 Rossana joined our specialty dental office in 2021 and comes to us all the way from Mexico. She likes building strong relationships with her patients and providing the best care possible to create a healthy oral environment that will lead to better overall health. She has a degree in dental hygiene from Salt Lake Community College as well as a bachelor's in health education and promotion from Utah State University. Rossana is married with two daughters and considers herself to be a fitness fanatic. When she isn't practicing yoga or doing CrossFit, she likes photography and travel.
Abby, Dental Assistant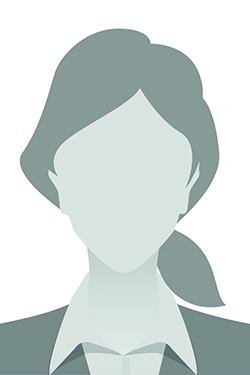 As a native of Utah, it was only natural for Abby to attend Salt Lake Community College for her studies. Throughout her 4+ years in the dental field, building friendships with both her coworkers and patients have been her favorite parts of her job. Congratulations are in order since she and her boyfriend just bought their first house together! She loves spending her time outside the office playing with her dog, watching Criminal Minds, and doing all types of fitness.
Jenny, Dental Assistant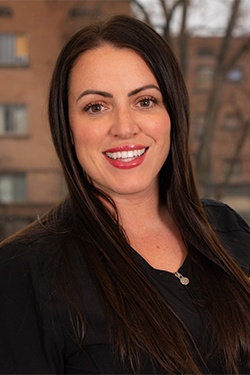 Jenny joined our team in 2021, bringing more than 15 years of experience with her. Today, she loves interacting with patients, making them feel comfortable, and working alongside a friendly and professional team. Outside the office, you'll most likely find her hiking, camping, playing on a coed soccer team, traveling, and just enjoying the outdoors. Here's an interesting fact about her: she once skydived in New Zealand!